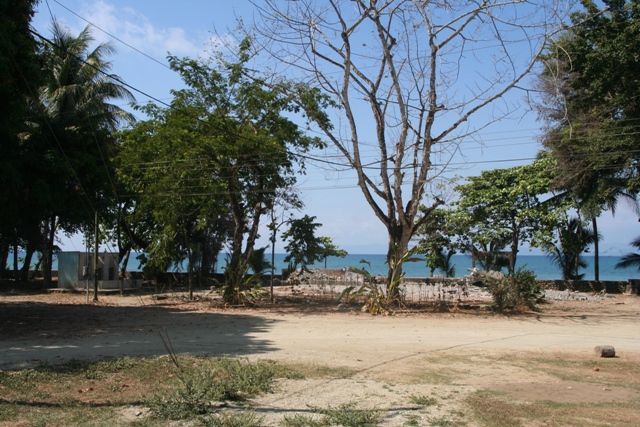 Pavones, Costa Rica – Febraury 21st, 2012
Its hard not to walk by this place and imagine the type of history the Esquina del Mar Cantina has had over the past few decades.  Now, just merely rubble, rebar and concrete slab are the only thing left of the most historic landmark in Pavones.   As most of you know by now, the popular cantina burnt down on November 28th, 2011.  The demolition has really come a long way thanks to some locals who wanted to clean it up to make the presence of the area look a lot better.
There has been a lot of meetings and talk about what the town of Pavones is going to do with this area.  There are some rumors of a skate park going in there but who knows exactly what is going to happen with the area.  We have other important issues to deal at this time so this probably won't be decided until a while.  I personally think a skate park would be the best thing that could go there.  A skate park would be a great compliment to the town and for the community as well.  If we could find someone with talent and experience to help build an amazing skate park and as a community keep it clean, I think we could have something special here.  Imagine all those flat days with no waves, a skate park in Pavones sounds pretty good way to spend the day!