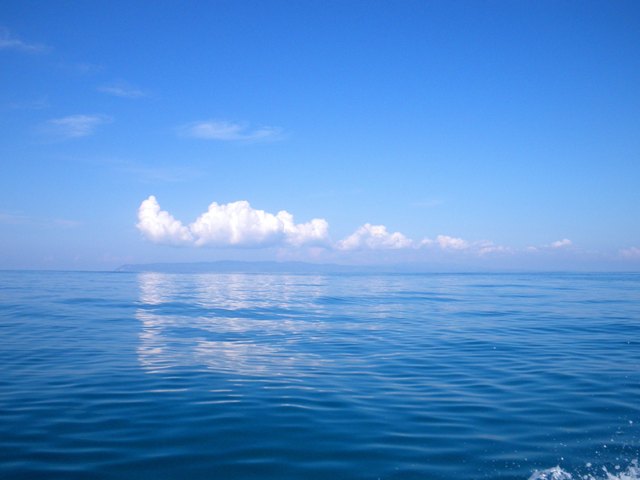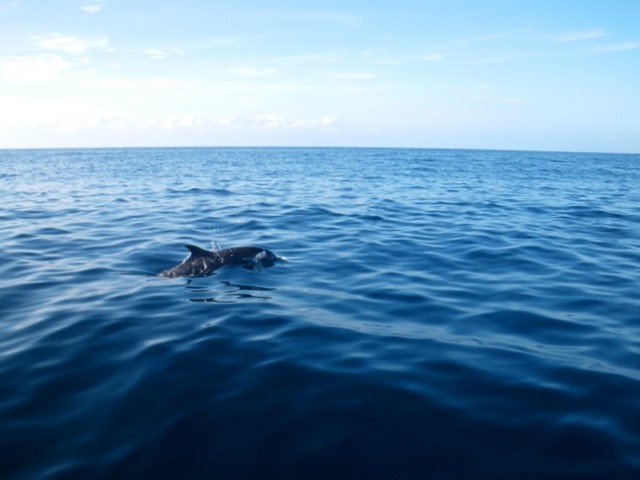 February 23rd, 2012 – Pavones, Costa Rica
We took a boat trip today across the Golfo Dulce to Puerto Jimenez to pick up a friend.  The trip took about 45 minutes and it was a great day to be out on a boat.  Along the way we had some amazing views of coastline, blue skies and and glassy calm waters.  We also had the pleasure of seeing some curious dolphins who swam next the boat a pretty common sight when out on the gulf.
The Golfo Dulce (Translated to the Sweet Gulf) is one of three tropical fjords in the world reaching 600 foot depths at the center of the gulf.  Here lies an abundance of  aquatic life such as bottlenose dolphins, spinner dolphins, sea turtles, manta rays, Humpback Whales, Bryde's Whales, False Kiler Whales, Orca Killer Whales and Pygmy Sperm Whales just to name a few.
If you are planning a trip to Pavones, heading out on a boat is a great way to spend your vacation.  If you are planning a surf trip to Matapalo, sport fishing, sight seeing, or need a boat taxi, please let us know here at PavonesCR and we'll get you set up and ready to enjoy an amazing boat trip.