July 26th, 2012 – Pavones, Costa Rica
If you get to travel this way to Pavones this time of year you might be able to get your hands on a rare exotic fruit found here in Southern Costa Rica called Mangosteen (Scientific name is Garcina mangostana). Mangosteen has been regarded as one of the most delicious and best flavored fruits in the world.  This fruit is believed to have originated in the Sunda Islands and the Moluccas (Indonesia).  Mangosteen has also been called "The Queen of Fruit" and the "food of the Gods" in some parts of the world.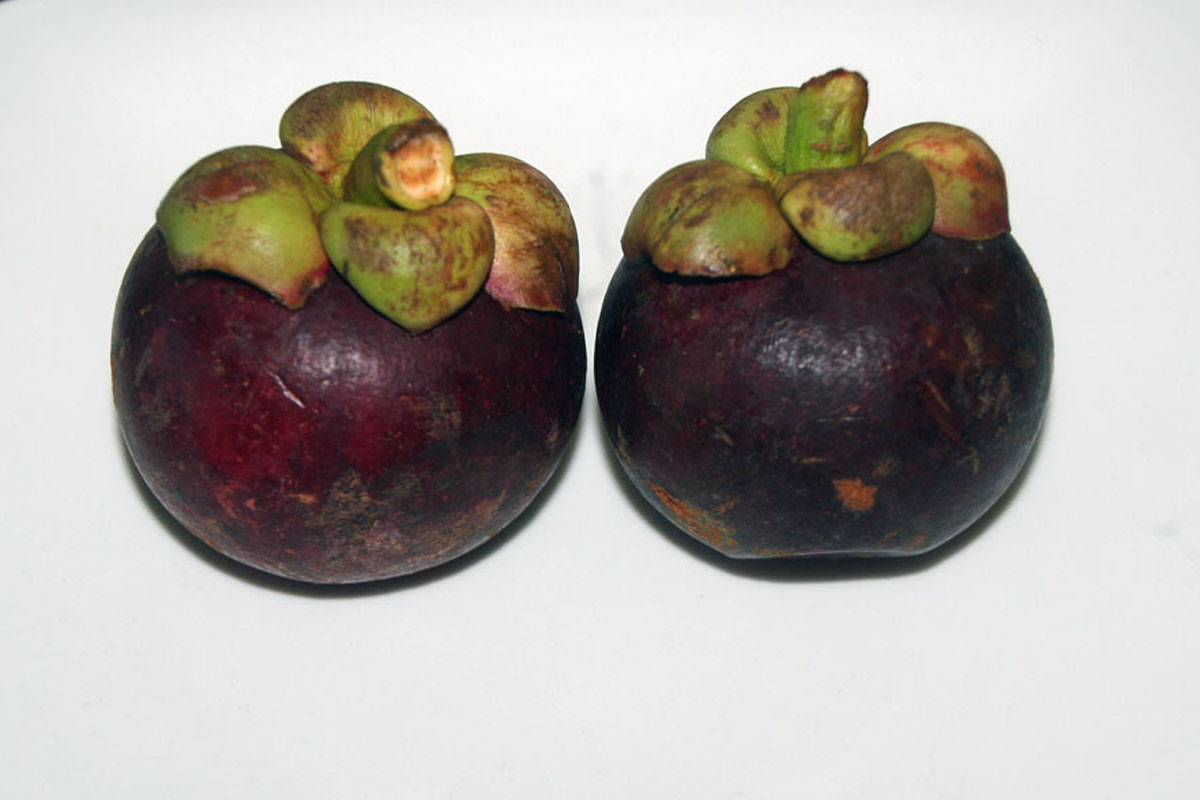 It takes approximately 7-10 years for the mangosteen to bear fruit.  Once the tree matures to its full growth (20 – 80 feet in height) it can yield on average up to 500 mangosteen fruits per harvest. The fruit itself has a purple rind with a juicy soft white flesh in 4-8 segments (edible part).  The fruit in its entirety ranges from 2 to 3 inches in diameter, about the size of a tangerine.  When the fruit is ripe, the rind becomes soft and can be opened  by twisting the rind with your hands.  Be careful because the rind can stain your hands purple.  
In addition to its rich taste, mangosteen is also regarded as a super fruit and has been uses as medicinal purposes for hundreds of years.  The fruit, fruit juice, rind, twig, and bark are used as medicine.  Mangosteen is used for anti-inflammatory, anti-oxidents, intestinal infections, urinary tract infections, diarrhea, cancer, osteoarthritis, menstual disorders and contains more than 40 xanthones.  Check out this page for more health benefits of mangosteen.
In 2007 the United States lifted the ban on mangosteen to allow imports of this tropical fruit.  But don't be surprised to find this at just any grocery store and expect to pay up to $45/pound!  
You can find these fruits at the Costa Rican/Panamanian border at certain fruit stands.  If you're lucky and meet the right people in town, they could get you some of this exotic fruit in Pavones.  If you have an opportunity to get your hands on mangosteen, you must do so!  It might be the best fruit you've ever tasted!