We had some great surfing conditions today as the swell finally arrived overnight with overhead + surf.  Conditions were near perfect this morning.  The wind turned around mid-morning but waves were surfable all day!
March 14th, 2012 – Pavones, Costa Rica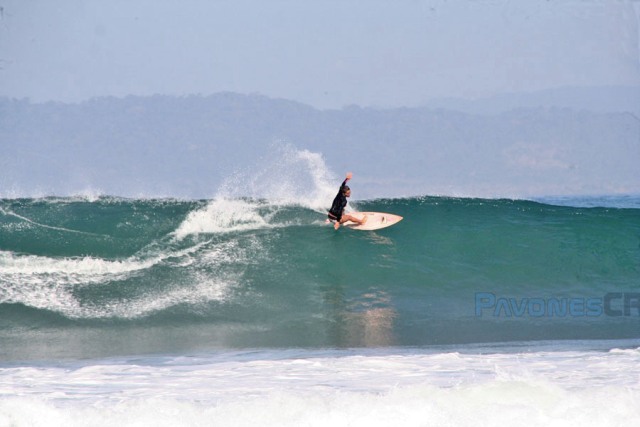 Laura showing us how it's done when we get some big and fun surf.  She always finds the best set waves!
When its on, its on!  This wave is like a machine and she will eat you up if you're not ready!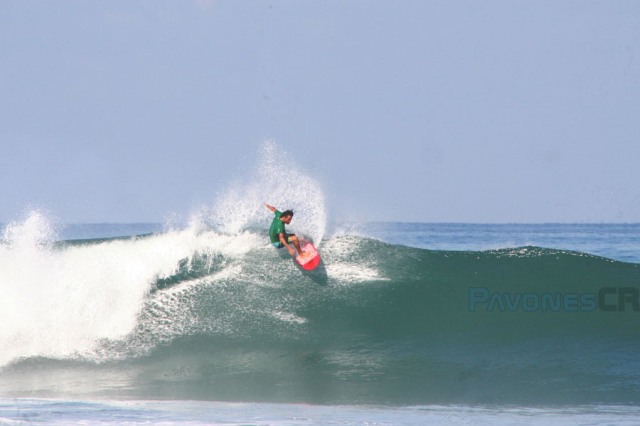 One other thing that is for certain besides death and taxes, and that is local Jimmy tearing it up when he hits the line-up.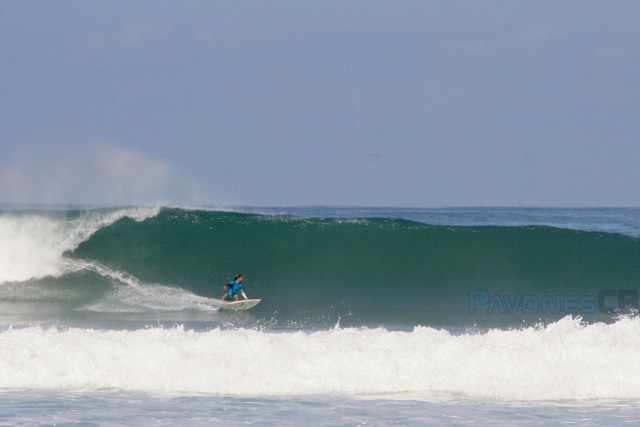 Billy from Casa Tranquillo displaying a smooth bottom turn on this wave.