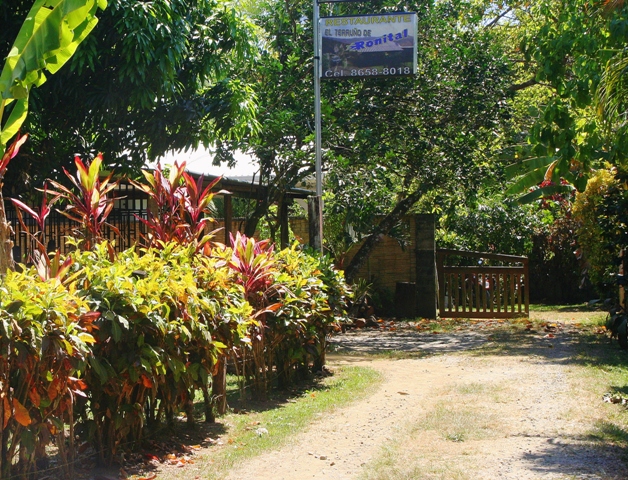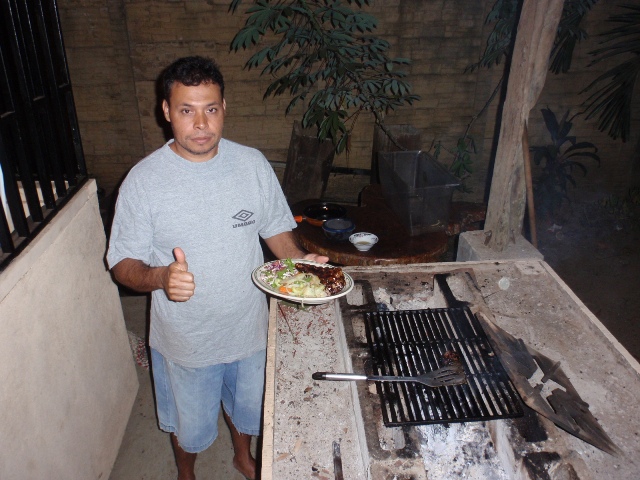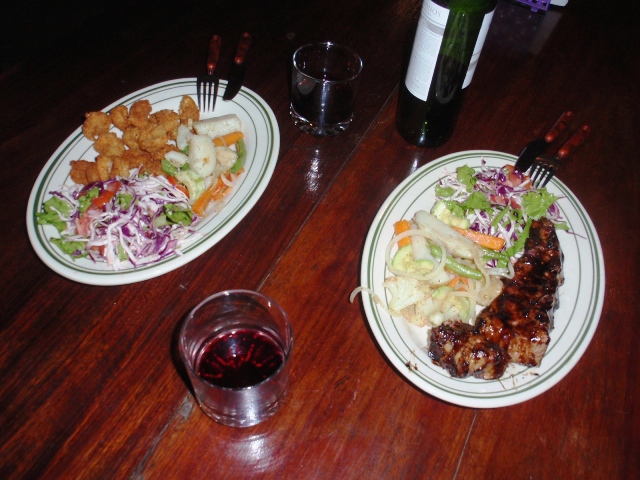 March 1st, 2012 – Pavones, Costa Rica
When you visit Pavones, you have to check out El Terruno de Ronital one of my favorite local restaurants in Pavones.  Located next to Casa Tranquillo and a two minute walk from the soccer field, this restaurant has some of the tastiest food I've had in town.  They are open for diner at 6pm-10pm all days of the week.  Ronald, the owner is one of the nicest guys in town and is always up for a great conversation.
El Terruno de Ronital offer up a huge variety of food.  They have the Casado which is the typical Costa Rican dish with your choice of meat, chicken, fillet fish, shrimp, rice, beans and a salad.  They also offer beef tenderloin and pork cooked over their grill covered with their tasty soy glazed sauce.  My favorite dish of all is the whole fish snapper with rice, beans, salad and patacones (fried plantains).  It's a feast so bring your appetite.  They also make pasta, vegetarian, and rice dishes.
This is one place you must experience if you are looking for some great local food.